There is space and time here for you. Lots of it. Individualized, caring, growth-enhancing, authentic, supportive, empathetic, appreciative, healing, custom-made and just for you!
Congratulations, you took the first step, you found this website and are browsing through the pages … this means, the journey to your healing has already begun!
You are probably looking for answers to your questions, for solutions to your problems, for opportunies to improve your wellbeing and let go of outdated baggage weighing on your soul, to break through patterns that hold you down and… heal. You are looking for a path that is your own and a direction that will lead you to a happier life.
Well, you have come to the right place.
Give yourself the chance to start your healing journey. You can book a free 20 minute appointment here for a videocall so we can talk about your needs and see if we're a fit: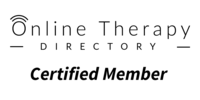 Impressum – Online Praxis für Psychotherapie (franziska-kleffel.eu)